| | |
| --- | --- |
| | How to Merge Cells in Excel |
As you are formatting your Excel worksheets you may want to combine two or more cells to give your spreadsheet a better look and feel, or to display your information more clearly. This process is referred to as merging cells. Fortunately, merging cells in Excel is very easy to do.
Step 1: Select the Cells You Want to Merge
Use the cursor to highlight the cells you want to include in the merge. The cells that are selected will be highlighted with a green border.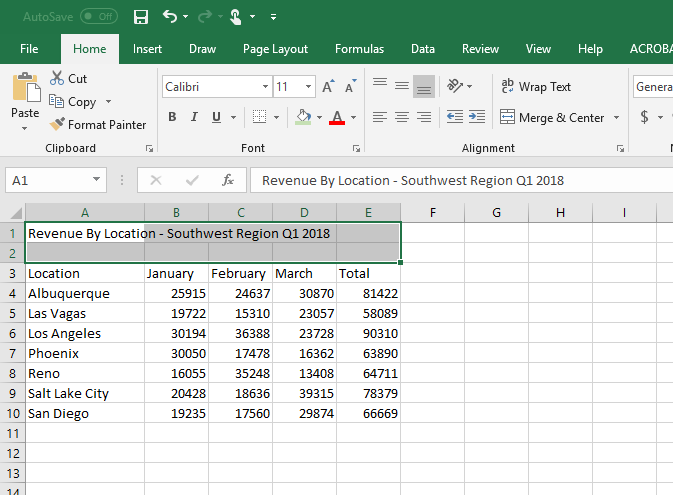 Step 2: Click the Merge Cells button
To find the Merge Cells button, open the Home tab and look in the Alignment Section. You will see a dropdown menu titled Merge and Center. Click the arrow on the Merge and Center menu and you will see the Merge Cells button. Once you click that button you will see the selected cells combined into one large cell. The cells are now merged, you can now format the cells as needed.
Step 3: Format the Merged Cells
Now that you have merged your cells, you can apply formatting that will make the spreadsheet look better. You can do horizontal and vertical alignments of the content, change the fonts style, font color and background colors to get the look you want.
Related tutorials
Thanks for checking out this tutorial. If you need additional help, you can check out some of our other free Excel formatting tutorials, or consider taking an Excel class with one of our professional trainers.