The Allen Scott Blackhall - Pay it Forward Scholarship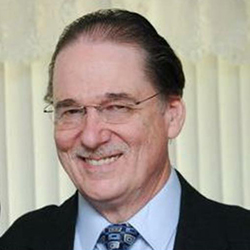 Business Computer Skills is proud to offer The Allen "Scott" Blackhall Pay It Forward Scholarship.
Scott was a loving husband, father and grandfather, a consummate business professional and a kind soul.  He was instrumental in the construction of this company, and his influence is always present in our culture.  His kindness to those around him was the inspiration for this scholarship.  Our goal is to help others who selflessly help those around them to make their community a better place.
There will be two scholarship awards of $500 to the award winners from each application period.
Program Rules
Eligibility:
Any High school or College Student
Resides in the State of Illinois, Michigan or Wisconsin
Maintains a GPA of 2.75 or higher
Application Periods
The 2019 application period will begin January 1, 2019 and end October 31, 2019
Criteria
Applicants who make positive contributions by:
Demonstrating helpfulness and compassion to those in their community.
Using their talents to bring positivity to those around them.
Leading and Inspiring others to help make their community a better place.
Application Process
All requirements of the application are contained within the application link. As part of the online application, you will:
Create your application profile
Provide email addresses for one of each of the following below categories of references who will then be emailed a link to provide their reference electronically via email.

a reference from a school administrator (teacher, coach, athletic director, counselor, etc.)
a reference from a someone that was positively affected by your efforts
at least 1 reference (and up to 3 references) from individuals who are familiar with the applicant and able to speak to his/her embodiment of the principles described in the scholarship criteria.

Provide your response to the essay prompt via the email that is sent to you.
Winning applicants will be contacted by 12/15/2019
Your application and the three references must be fully submitted by the October 31, 2019 deadline.