| | |
| --- | --- |
| | Adobe Illustrator Training Courses in York, PA |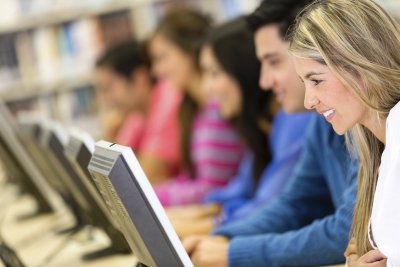 Learn Illustrator from a Professional Instructor and take your skills to the next level
Adobe Illustrator is a vector graphics editing program used to create and edit vector imagess.
Business Computer Skills now offers Adobe Illustrator training classes in South York, PA. Get the professional training you need to take your Illustrator skills to the next level. Whether you want to learn Illustrator fundamentals or become a master of designing professional quality logos and promotional materials.
Learn How To:
Work in the Illustrator environment
Work with Shapes and Paths
Transforming Artwork
Work with Type and Color
Work with Gradients, Blends and Patterns
Using Brushes
Exporting Content
"Great Class, Learned everything I needed." - Dan (Chicago, IL)
"Gave me a better understanding of the product." - Alexander W. (Ann Arbor, MI)
Illustrator Instructor Led Classes in York, Pennsylvania
Our instructor led training is a cost effective and convenient learning platform for busy professionals. Training is avaialable at over 350 locations nationwide and Online. The classes are taught via the RCI method by professionally certified instructors, and are usually limited to 12 or less students. Each student receives a training manual and practice problems, along with a free course retake. Click here to learn more about Instructor Led Training
Below is a list of upcoming Illustrator Instructor Led Class Dates in York, Pennsylvania:


---
---
---
---
---
---
---
---
---
---
---
---
---
---
---
---
---
---
---
---
---
---
---
---
---
---
---
---
---
---
---
Illustrator Course List
(Click on the course title to view the class syllabus and full list of class dates.)
Illustrator CC Courses
Adobe Illustrator CC Core Skills: Level 1 -- Our introductory Adobe Illustrator CC Core Skills: Level 1 course helps students become familiar with the Adobe Illustrator CC application, and learn all the core operations of the program. Students will learn Illustrator CS6 Fundamentals and gain proficiencies in the following areas: Illustrator CS6 Basics, Creating Shapes, Custom Paths, Working with text, Working with objects, and Saving for web and print. This is a perfect class for those who need a refresher in Illustrator CS6, or are looking to build fundamental skills in the program. Adobe Illustrator CS6 Introduction Training
Adobe Illustrator CC Core Skills: Level 2 -- Our intermediate/advanced Illustrator CC course is designed for experienced Illustrator users. The class will build upon the Level 1 course topics to help students design professional level illustrations in Illustrator CC and optimize their workflow. Students should be familiar with the topics covered in the Level 1 course before taking this course. This is the perfect class for those who know the basics of Illustrator CC and want to become more productive with the software. Illustrator CC Intermediate/Advanced Training
Illustrator CS6 Courses
We no longer offer Illustrator CS6 training. Please check our Illustrator CC course listings for available dates.
Illustrator CS5 Courses
We no longer offer Illustrator CS5 training. Please check our Illustrator CC course listings for available dates.
We hold our Illustrator instructor-led training seminars for the York area at the following location:


York Training Center
6864 Susquehanna Trail
Gateway Building
South York, PA 17403


This location also serves the following areas around York, Pennsylvania: Abbottstown, Bainbridge, Brogue, Codorus, Craley, Dallastown, Dover, East Prospect, Emigsville, Felton, Glen Rock, Glenville, Loganville, Manchester, Marietta, Maryland Line, Maytown, Mount Wolf, New Freedom, Porters Sideling, Railroad, Red Lion, Rossvill
Additional Illustrator Training Locations in Pennsylvania
Below is a list of local libraries in the area that may also provide computer training near South York, Pennsylvania
Wellington Resource Center And Computer Lab
303 Brooklyn Ave
York, PA 17403
717-854-9860
https://www.yorklibraries.org/
Below are the thoughts of some of our customers in their own words:


Class went well – Jeff was a great instructor. Thank you! -JT (Boulder, CO)
---
Great Class! -Jordan J. (San Antonio, TX)
---
The Instructor made class truly interesting and put everything into real world terms. -Meredith T (Jersey City, NJ)
---
I got a lot of immediately usable info and techniques -David G. (Philadelphia, PA)
---
Enjoyed it and learned more than expected. -Elizabeth T. (San Antonio, TX)
---
Targeted to our needs -Isela P. (Pittsburg, PA)
---
Thank you so much It's been a pleasure working with you. -Sandy A. (Camarillo, CA)
---
It was a pleasure meeting you yesterday, the class was very beneficial in my quest to become proficient in EXCEL. Your teaching skills, encouragement and patience were greatly appreciated in making it a productive class, thank you. -Robert K. (Naples, FL)
---
Illustrator On-Demand Training
Self Paced Online Illustrator Courses: - Our Adobe online training classes are perfect for students who are comfortable with self-directed learning. The Adobe On-Demand classes cover similar material as the instructor led courses, and are accessable to students 24-7 for a 6-month license period.
Students are able to review the material as many times as they need to learn the subject matter, and select the topics they want to study. Click here to learn more about Self Paced Online Classes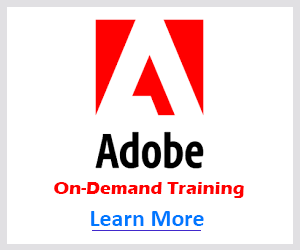 ---
"The Instructor made class truly interesting and put everything into real world terms."
- Meredith T(Jersey City, NJ)
---