| | |
| --- | --- |
| | Microsoft Publisher Training Courses in Northbrook, IL |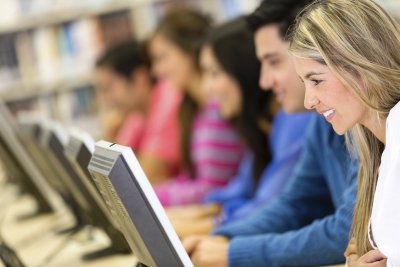 Learn Publisher from a Professional Instructor and take your skills to the next level
Microsoft Publisher is a desktop publishing application used to create professional looking page layouts and designs.
Business Computer Skills now offers Microsoft Publisher training classes in Northbrook, IL. Get the professional training you need to take your Publisher skills to the next level.
Whether you want to learn Publisher basics or become proficient with the application, we have the right course for you.
Learn How To:
Navigate the Publisher Environment
Create a Publication
Add and Edit Content in a Publication
Format Text and Paragraphs
Work with Graphics
Prepare Publication for Sharing and Printing
Compare our pricing and variety of course offerings to our competitors like New Horizons, Netcom Learning, Certstaff and Ed2Go and you will see that Business Computer Skills is your best option.
Publisher Course List
(Click on the course title to view the class syllabus and full list of class dates.)
Publisher 2016 Courses
Microsoft Publisher 2016 Introduction Classes (Level 1) -- Our introductory Microsoft Publisher 2016 course helps students become familiar with the new Publisher program, and learn all the core operations of the program. Students will learn Publisher Fundamentals and gain proficiencies in the following areas: Adding Content to Publications, Formatting Text, Editing Text, Working with Graphics and Preparing a Publication for Sharing and Printing. This is a great class for those who need a refresher in Publisher 2016 or are looking to build fundamental skills in the program. Microsoft Publisher 2016 Introduction Training Courses.
On-Site Publisher Training Classes in Northbrook, Illinois
Small Group Package (up to 6 students)
An experienced, professional instructor will come to your office and train your students
Up to 6 students can attend the class for the flat rate course price of $1600/day (over 10% off our Individual Training rates)
Additional students can be added for $150/person/day
Each student receives a Course Manual with Practice Files (Materials will be shipped before the class date)
Course is scheduled based on dates you provide (Subject to instructor availability)
We usually require about 2-weeks lead time to arrange a training session
Training is completed in a convenient 1-day session (Start at 9am and Finish at 4:30pm)
Two 15 minute breaks and one hour long break for lunch
Total Cost for 6 students: $1600/day (Flat Rate)
---
Medium Group Package (up to 12 students)
An experienced, professional instructor will come to your office and train your students
Up to 12 students can attend the class for the flat rate course price of $2400 (over 33% off our Individual Training rates)
Additional students can be added for $125/person/day
Each student receives a Course Manual with Practice Files (Materials will be shipped before the class date)
Course is scheduled based on dates you provide (Subject to instructor availability)
We usually require about 2-weeks lead time to arrange a training session
Training is completed in a convenient 1-day session (Start at 9am and Finish at 4:30pm)
Two 15 minute breaks and one hour long break for lunch
Total Cost for 12 students: $2400/day (Flat Rate)
---
Large Group Package (up to 18 students)
An experienced, professional instructor will come to your office and train your students
Up to 18 students can attend the class for the flat rate course price of $3100/day (over 42% off our Individual Training rates)
Additional students can be added for $100/person/day
Each student receives a Course Manual with Practice Files (Materials will be shipped before the class date)
Course is scheduled based on dates you provide (Subject to instructor availability)
We usually require about 2-weeks lead time to arrange a training session
Training is completed in a convenient 1-day session (Start at 9am and Finish at 4:30pm)
Two 15 minute breaks and one hour long break for lunch
Total Cost for 18 students: $3100/day (Flat Rate)
We hold our Publisher instructor-led training classes for the Northbrook area at the following location:


Northbrook Training Center
1363 Shermer Road
Suite 205
Northbrook, IL 60062



This location also serves the following areas around Northbrook, Illinois: Arlington Heights, Bensenville, Buffalo Grove, Chicago, Deerfield, Des Plaines, Elk Grove Village, Elmwood Park, Evanston, Fort Sheridan, Franklin Park, Glencoe, Glenview, Golf, Great Lakes, Harwood Heights, Highland Park, Highwood, Hoffman Estates, Itasca, Kenilworth, Lake Bluff, Lake Forest, Lake Zurich, Libertyville, Lincolnshire, Lincolnwood, Long Grove, Medinah, Melrose Park, Morton Grove, Mount Prospect, Mundelein, Niles, North Chicago, Palatine, Park Ridge, Prospect Heights, River Grove, Rolling Meadows, Schaumburg, Schiller Park, Skokie, Techny, Vernon Hills, Wheeling, Wilmette, Winnetka, Wood Dale
Additional Publisher Training Locations in Illinois
Local Class Schedule
---
Below is a list of upcoming Publisher Instructor Led Class Dates in Northbrook, Illinois:

---
---
---
---
---
---
---
---
---
"The Instructor made class truly interesting and put everything into real world terms."
- Meredith T(Jersey City, NJ)
---